Communication. On point. On time. On budget.
What do you need to say?                            
What do you want to say?
How can you build your authority and reach?
How can you be sure you are heard? 
We help you figure it out and get it done.
Wilson-Taylor is a team of experienced strategic communication consultants. We specialize in:
Messaging strategy
Media training
Just-in-time media coaching
Designing, creating and managing strategic content in all media
Research projects that equip you with facts for strategic messaging
White papers and position papers
We equip companies, associations, and individuals with the right messages for the right audiences. From books to blogs, we have designed, researched, written, and published it all.
Occasionally, we have thoughts that others follow. That makes us….thought leaders. Recent media mentions include:
How to read between the lines of employers' supposedly award-winning programs intended to advance women, in The Glass Hammer, 1:3:14
Hire the Right Journalist for your Content Marketing Team, in the B2B Marketing Mentor How to Hire a Journalist for Corporate
Six Words that Incite Women to Quit, in the Chicago Tribune  Why Women Quit Tribune Aug 2 '13
Women Move Steadily to Partnership at Firms that Track the Metrics, Public Accounting Report
10 Signs It May Be Time to Quit Your Job, Hearst Magazines' Women@Work
Set Yourself Up to Get Paid, Staples Small Business Daily
How to Win Media Mentions, in American Building Today
Our clients include:
USRealty.com
Homeaway.com
Monster.com
OMS National Insurance
American Health Information Management Association
Women's Business Development Center
CohnReznick
International Association of Home Staging Professionals
Council for Adult and Experiential Learning
Prime Global
SitterCity.com
USRealty.com
BobVila.com
Ebyline.com
Rothstein Kass
Accounting and Financial Women's Alliance
American Woman's Society of CPA's
Women's Transportation Seminar Foundation
Women in Cable Telecommunications
Working Mother Media
Working Woman magazine
PINK magazine
Tribune Digital
and others
Don't take our word for it. See what others have to say. Then, let's start a conversation about how we can help you achieve your communication goals.
Wilson-Taylor is certified as a woman-owned business through WBENC.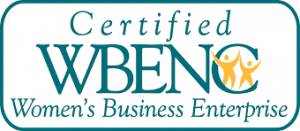 Wilson-Taylor is a member of the Chamber of Commerce of Manistee, MI.