Joanne Y. Cleaver
President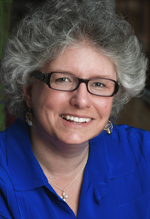 Wilson-Taylor Associates, Inc. is led by Joanne Cleaver. A strategic communication consultant and business journalist, she earned a BSJ from Northwestern University's Medill School of Journalism in 1980 and an MSJ in 1981, with an emphasis on economic reporting. She has written extensively for consumer and business publications, including the Chicago Tribune, Crain's Chicago Business, Crain's New York Business, Working Woman, Working Mother, Pink, Home Office Computing, Small Business Computing, Ticker, and many others. She has authored seven books: four on business growth and three on family travel. The Career Lattice was published in mid 2012 by McGraw Business. Cleaver is a member of 85 Broads; the American Society of Journalists and Authors; and contributes pro bono professional services to the Women's Business Development Center in Chicago.
Designing the groundbreaking Working Woman Top 25 Companies for Executive Women list in 1998 and managing it for five more project cycles led her to develop the proprietary MOVE methodology that equips groups to advocate for women in their industries. This methodology stresses the business imperative for recruiting, retaining and advancing women, because more women means more sales, profits and growth. MOVE is the standard for advancing women in three industries.
Because facts don't speak for themselves, Joanne helps clients develop compelling, timely messages and deliver those messages to key audiences through media interviews, social media, bylined articles, opinion pieces and other modes of strategic outreach.
To support and coach aspiring and accomplished freelance writers, editors and project managers, Joanne chairs the Content Connections conference sponsored by the Educational Foundation of the American Society of Journalists and Authors. Email Joanne at jycleaver@wilson-taylorassoc.com.
Jennifer Goforth Gregory –  Senior Researcher 
Jennifer Goforth Gregory has been writing professionally for over 20 years and specializes in finance and businesses. Her work has been published in Success Magazine, Entrepreneur.com, Costco Connection, American Express OpenForum and many trade publications. After working for several years at a large accounting firm as a technical writer, Jennifer has a solid understanding of the challenges faced by the accounting industry.
Cat DiStasio – Assistant Project Manager 
Cat DiStasio knows talent development from all angles. As a former human resource staffer and recruiter, she has helped employers find the right talent. And as an accomplished copyeditor, researcher and writer, she ensures factual accuracy for Wilson-Taylor content. Contact Cat at cdistasio@willson-taylorassoc.com.