Joanne Y. Cleaver
President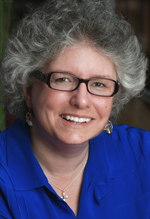 Email Joanne at jycleaver@wilson-taylorassoc.com or call at 980.224.8781.
Wilson-Taylor Associates, Inc. is led by Joanne Cleaver. A strategic communication consultant and business journalist, she earned a BSJ from Northwestern University's Medill School of Journalism in 1980 and an MSJ in 1981, with an emphasis on economic reporting. She has written extensively for consumer and business publications, including the Chicago Tribune, Chief Investment Officer, Crain's Chicago Business, Crain's New York Business, Working Woman, Working Mother, Inc., USNews.com, and many others. She has authored seven books: four on business growth and three on family travel. The Career Lattice was published in mid 2012 by McGraw Business. Cleaver is a member of 85 Broads; the American Society of Journalists and Authors; and contributed pro bono professional services to the Women's Business Development Center in Chicago.
Designing the groundbreaking Working Woman Top 25 Companies for Executive Women list in 1998 and managing it for five more project cycles led her to develop the proprietary MOVE methodology that equips groups to advocate for women in their industries. This methodology stresses the business imperative for recruiting, retaining and advancing women, because more women means more sales, profits and growth. MOVE is the standard for advancing women in three industries.
Because facts don't speak for themselves, Joanne and the Wilson-Taylor team help clients develop compelling, timely messages and deliver those messages to key audiences through media interviews, social media, bylined articles, opinion pieces and other modes of strategic outreach.
To support and coach aspiring and accomplished freelance writers, editors and project managers, Joanne chaired three iterations of the Chicago conference for the American Society of Journalists & Authors.
We make news for our clients..and we're quoted, too!
Occasionally, we have thoughts that others follow. That makes us….thought leaders.
Recent opinion pieces and media mentions include:
For the love of Mike, It's Just Lunch! – Chicago Tribune 3-31-17
Women's strike will succeed only if combined with action – Chicago Tribune
5 things a pro-lifer learned from pro-choice friends at the women's march – Chicago Tribune Jan. 23 2017
Back off, EEOC; smart companies are fixing the pay gap – Chicago Tribune 3-31-16
How to read between the lines of employers' supposedly award-winning programs intended to advance women, in The Glass Hammer, 1:3:14
Hire the Right Journalist for your Content Marketing Team, in the B2B Marketing Mentor How to Hire a Journalist for Corporate
Six Words that Incite Women to Quit, in the Chicago Tribune  Why Women Quit Tribune Aug 2 '13
Women Move Steadily to Partnership at Firms that Track the Metrics, Public Accounting Report
10 Signs It May Be Time to Quit Your Job, Hearst Magazines' Women@Work
Set Yourself Up to Get Paid, Staples Small Business Daily
How to Win Media Mentions, in American Building Today
Virtual team, real talent
Rosland Gammon – Communication Consultant 
Rosland Gammon is a communications consultant based in Milwaukee. Her communications experience stems from years of reporting and editing in the newsroom, including Bloomberg, and teaching and translating economic research papers in academia. She earned her Bachelor's and Master's degrees in Journalism from Northwestern University's Medill School. Contact Rosland at rgammon@wilson-taylorassoc.com.